WE'VE TEAMED UP WITH NATIONAL CLUB GOLFER, TO HELP RAISE VITAL FUNDS FOR YOUR CLUB OR CHOSEN CHARITY
ENHANCE YOUR CAPTAIN'S DINNER, SUMMER BALL OR END OF SEASON AWARDS WITH A FREE OF CHARGE SILENT AUCTION SERVICE.
Our costs are covered within the reserve prices, everything over that goes to the club.
We give your guests the opportunity to bid on a range of our amazing prizes.
We helped over 470 events around the world raise funds in 2022.
We handle everything from printing brochures to managing the service for you.
HOW WILL IT WORK AT MY EVENT?
A Silent Auction is an easy way to raise additional funds at your event and at Impulse Decisions, we provide a fully managed service completely free of charge.
We use the traditional sealed bid technique with brochures, which has consistently proven to maximise the money raised. This method allows multiple sales of auction items, a more efficient collection of funds, far less intrusion on the event and will not take any focus away from the live auction should you have one.
How it works:
We design and print a club-branded auction brochure for every guest.
We include a range of our luxury prizes.
We can incorporate donated charity items at no cost.
During dinner, guests can browse their brochures and use them to bid.
Our team manage everything from collecting bids to taking payments.
There are no costs at all – we cover our costs with the reserve prices and everything over that is additional profit for your club, less a small admin fee.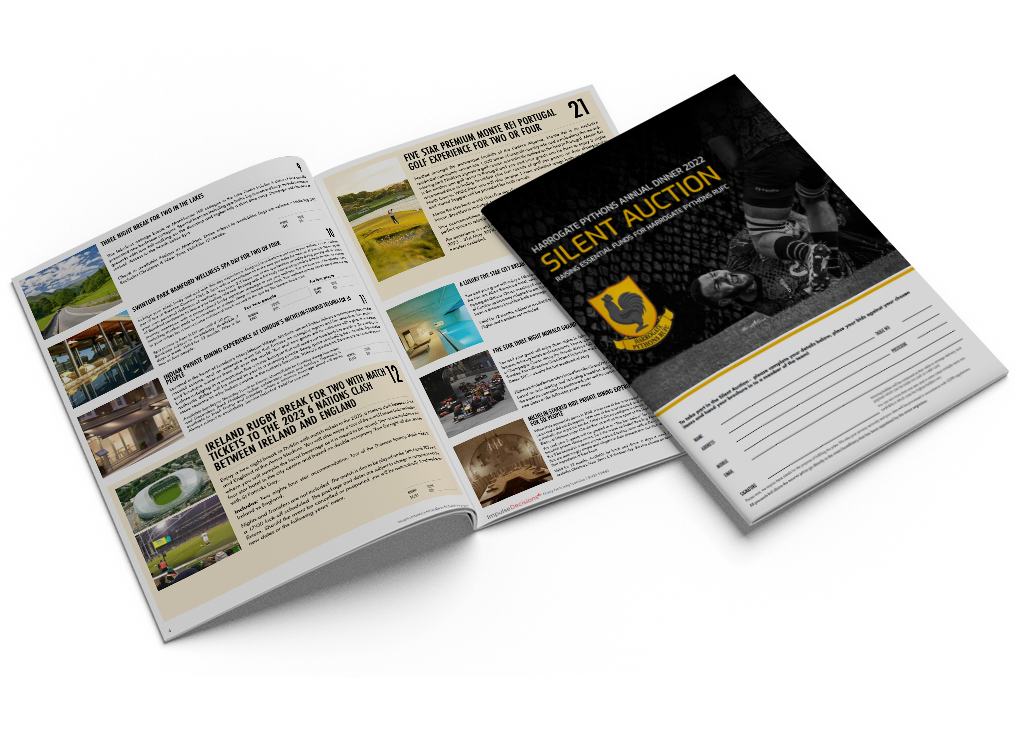 Our team have over 12 years experience in charity fundraising.
The silent auction will not interfere with any other event activity.
We do not pressure your guests into bidding.
We provide a detailed financial breakdown post-event.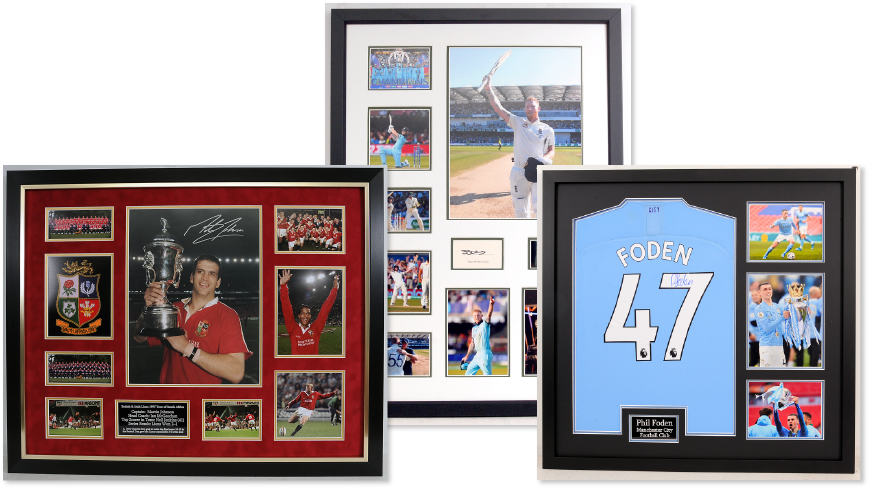 RECEIVE A FREE DONATED PRIZE FOR YOUR EVENT WHEN USING IMPULSE DECISIONS
*Offer only applies for qualifying events, Impulse Decisions reserve the right to change offer without prior notice
WE ALSO OFFER FULLY CUSTOMISABLE ONLINE AUCTIONS
We have a fully customisable online platform which enables clubs and charities to list products for sale and allows users to bid or buy in real-time. Organisations can create fully customised online auctions with our user friendly admin dashboard, upload products and use the communication tools to manage user interactions.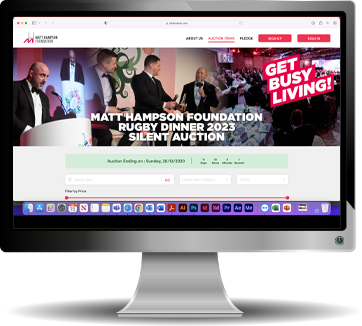 Don't miss out on additional revenue for your club, get in touch and find out how our Free Silent Auction service will help your event raise more! Use the form below or call us on 01423 531682.