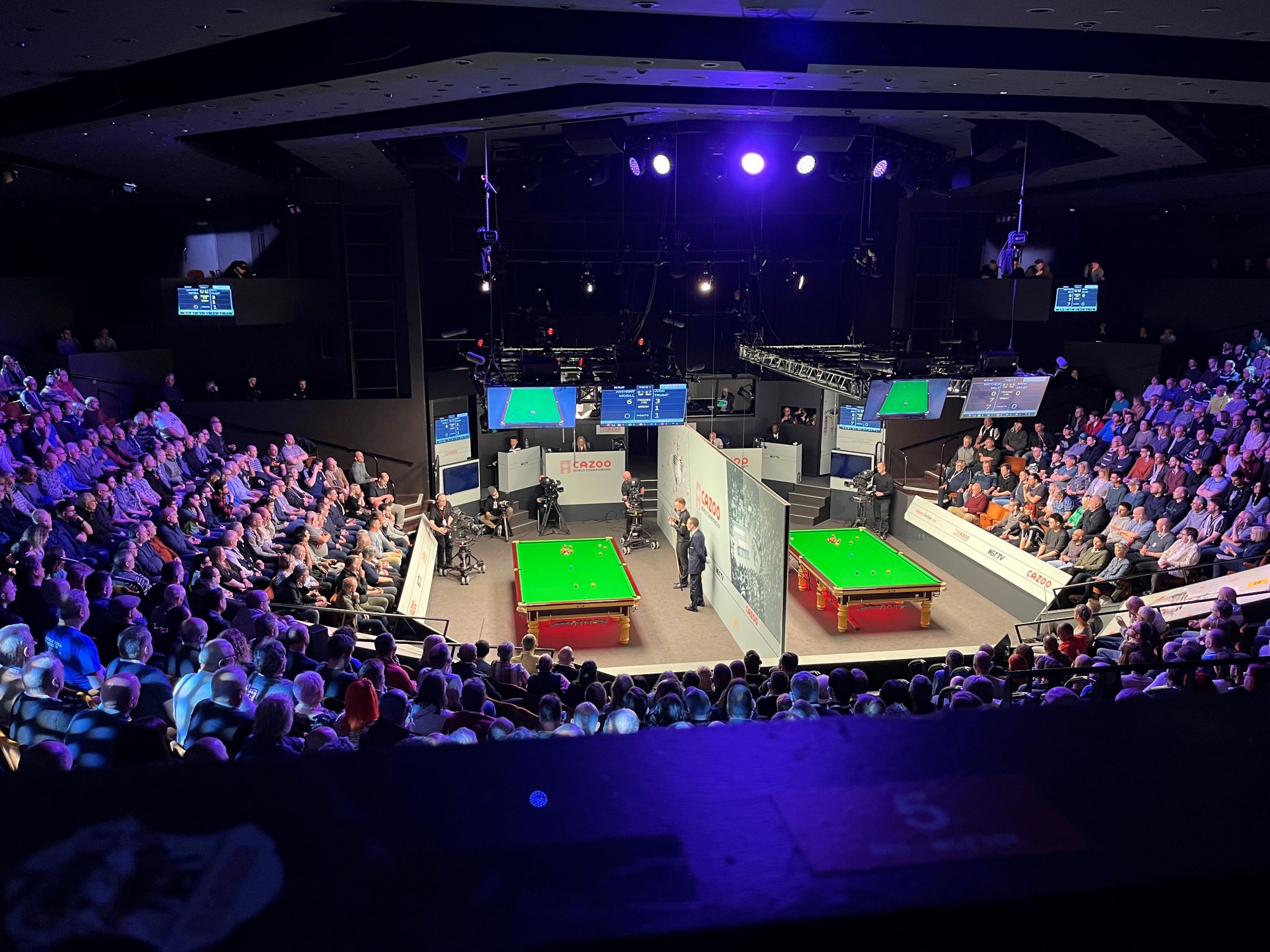 World Snooker Championships: An Unforgettable Experience with Century Club Hospitality
Yesterday, our team at Impulse Decisions had the pleasure of attending the world-renowned World Snooker Championships at the iconic Crucible Theatre in Sheffield. However, it was the Century Club Hospitality experience that truly elevated our day to an unforgettable experience.
From the moment we stepped into the hospitality area, we knew that we were in for a treat. The atmosphere was intimate and private, and we were immediately welcomed by the friendly staff who were on hand to assist us with anything we needed throughout the day.
We had the opportunity to meet snooker legends Jimmy White and Ken Doherty, who were both incredibly gracious and spent time chatting with us and taking photos. It was truly a privilege to meet these iconic figures of the snooker world.
As part of the Century Club Hospitality package, we enjoyed a sumptuous four-course lunch with wine pairing that was nothing short of outstanding. The food was impeccably presented, and each course was perfectly executed. The wine pairing added an extra touch of luxury to the meal and complemented the dishes perfectly.
But the real highlight of the day was, of course, the snooker. From our prime seats in the hospitality area, we had an unparalleled view of the action on the tables. The World Snooker Tour did a fantastic job hosting us, and we were treated to some of the most thrilling matches of the championship.
Overall, we would rate this experience a full five stars. The Century Club Hospitality package was top-notch, and we could not have asked for a better day. As a company that specializes in premier corporate hospitality experiences, we can confidently say that the World Snooker Championships and the Century Club Hospitality experience are an absolute must-try for anyone who wants to impress their clients or simply indulge in a luxurious day out. Thank you to Peter Wright and his team at WST.
If you are looking for a truly unforgettable corporate hospitality experience, get in touch with Impulse Decisions, and we will be more than happy to create a bespoke package tailored to your needs.