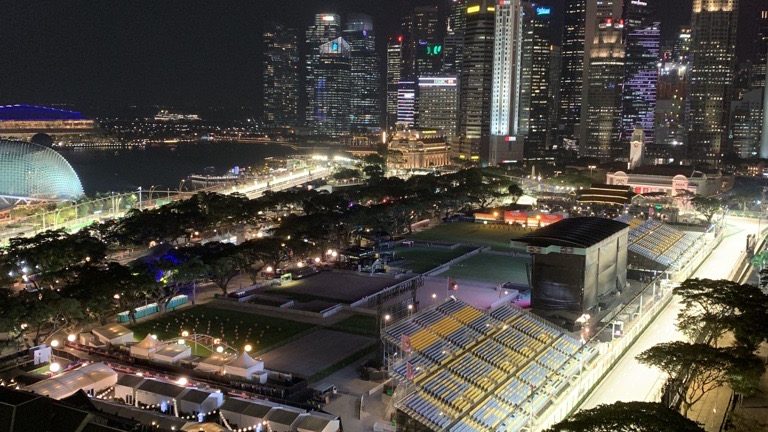 By

George Hampson

Cause in
Our Hosted Experiences in 2019
Impulse Decisions 2019 Hosted Events & Experiences
Throughout 2019 and into 2020, Impulse Decisions have an exciting calendar of experiences to choose from. From exhilarating Formula 1 races around the world to the Six Nations rugby fixtures and unmissable golf experiences, we have a huge variety of packages available. As well as the enjoyment of witnessing your favourite sports events live, Impulse Decisions will be personally hosting your experience and we'll be on hand to ensure you have a memorable trip.
Here's what's coming up!
Dublin Six Nations: 1 – 3 February
The Impulse Decisions 2019 Calendar kicks off with our Dublin Six Nations Rugby Experience. Our guests will be treated to 2 nights in the 4-star Camden Court Hotel. On the first day of their trip, guests will try the local beverage as it is meant to be served, on a tour around the Guinness Factory. The following day they will watch England open their 2019 Six Nations campaign against the reigning champions. Ireland have dominated European rugby in the past 12 months, however many are naming Eddie Jones' current squad "the most exciting in recent years."
Wales Six Nations: 23 February 2019
Three short weeks later, we welcome guests to Cardiff for a one-day rugby experience at England's second away game in their 2019 Six Nations campaign. Guests will enjoy a pre-match Q&A session with drinks hosted by our special guests in the clubhouse, before watching what will hopefully be an exciting clash with Wales. All followed by a night at the Future Inns Cardiff Bay Hotel. Last time England played at the Principality Stadium, a late Elliot Daly try edged England over the line in a thrilling match. Our hosted trip to Rome in 2018 was a huge success and enjoyed by over 80 guests – read the blog here.
US Masters: 12 – 15 April 2019
April will see Impulse Decisions host our US Masters Experience for the 7th consecutive year. The trip consists of 4 nights at the 5-Star Aloft Hotel in Downtown Columbia, a hosted Golf Day and a full day at the US Masters. Being one of our most popular experiences, it is always a pleasure welcoming guests to one of golf's most prestigious tournaments. The best golfers in the world will battle it out for arguably golfs greatest prize, The Green Jacket.
Harrogate Business Golf Day: 10 May
The Harrogate Business Golf Day is the region's most prestigious corporate golf event. Held on the sloping holes of Oakdale GC, over 25 teams compete for a £1,000 cheque to donate to a charity of their choice. The day concludes with an evening dinner in the clubhouse, with a prize presentation and entertainment from special guests.
Monaco Grand Prix: 24 – 27 May
May bank holiday weekend brings around the first of our 2019 Formula 1 Experiences. Guests are hosted in the 5-star Martinez Hotel, looking over the stunning views of Cannes. On the first day of their trip, our guests take in the stunning scenery of the French Riviera aboard a chartered boat for an afternoon-long guided tour of the south of France, sweetened by canapes and nibbles. The following day, our F1 fans board their private transfer to Monaco for a full day of racing, before heading back to Cannes for one last night in the stunning Martinez Hotel. Read our blog from last years' experience here.
Silverstone Grand Prix: 12 – 14 July
The British Grand Prix is renowned for its amazing Formula 1 atmosphere. As it is one of the fastest circuits in the F1 calendar the high-speed track is sure to provide thrilling racing for your F1 weekend. The package includes hospitality at Whittlebury Park, before transferring to the course to watch the race unfold.
Beers with Sporting Legends: 8 August
One of our signature events, Beers with Sporting Legends is held in a central London location, where guests receive a BBQ Style meal plus lots of entertainment along the way. Legends from their game will be in full swing telling stories from their illustrious careers from the world of football, cricket, rugby and more. The beers with sporting legends event is an annual fixture in the Impulse calendar and grows in popularity every year. Previous guests have included Frank Bruno, Ben Kay, Jonathan Bairstow, Kriss Akabusi, John Barnes, Matthew Hoggard, Nick Easter, Zinzan Brooke, Steve Harmison, Rory Underwood, Gail Emms and many more!
Turnberry Golf Day: 9 September
On the course that played host to the 2009 Open Championship we welcome 25 teams to Turnberry, Scotland. The day tees off with Bacon rolls in the clubhouse, followed by practice on the outstanding facilities. Teams then take on the challenge of the 2017 number 1 ranked golf course in UK & Ireland, followed by a gala dinner with evening entertainment. A day that combines a breath-taking golf course with luxurious facilities, this is not one to be missed. Here's a run down of our 2018 event at Turnberry.
Singapore Grand Prix: 20 – 23 September
One of the newer events in the Impulse Decisions calendar, the Singapore Grand Prix is fast becoming one of our most popular. Held on the streets surrounding the Marina Bay District, it is the only night race on the F1 Calendar. Following the race, our guests are granted exclusive access to the post-race party in The Podium Lounge, attended by celebrities and F1 drivers alike. Certainly one of the most visually spectacular sports events you'll ever witness!
Ryder Cup Experience: 3 – 5 November
Le Golf National played host to Europe's infamous regaining of the Ryder cup in September 2018. The Albatross Course is recognised as one of the best championship courses in Europe. This is your chance to battle the course that Molinari and co. emerged victorious against the USA. The package includes two nights in the onsite Novotel, two rounds on the Albatross Course and a hosted evening dinner.
You can see some of the best moments from our 2018 events across our social media platforms. If you would like to receive more information about any of our 2019 experiences or book your place, please contact tom@impulsedecisions.com. We look forward to seeing you in 2019!