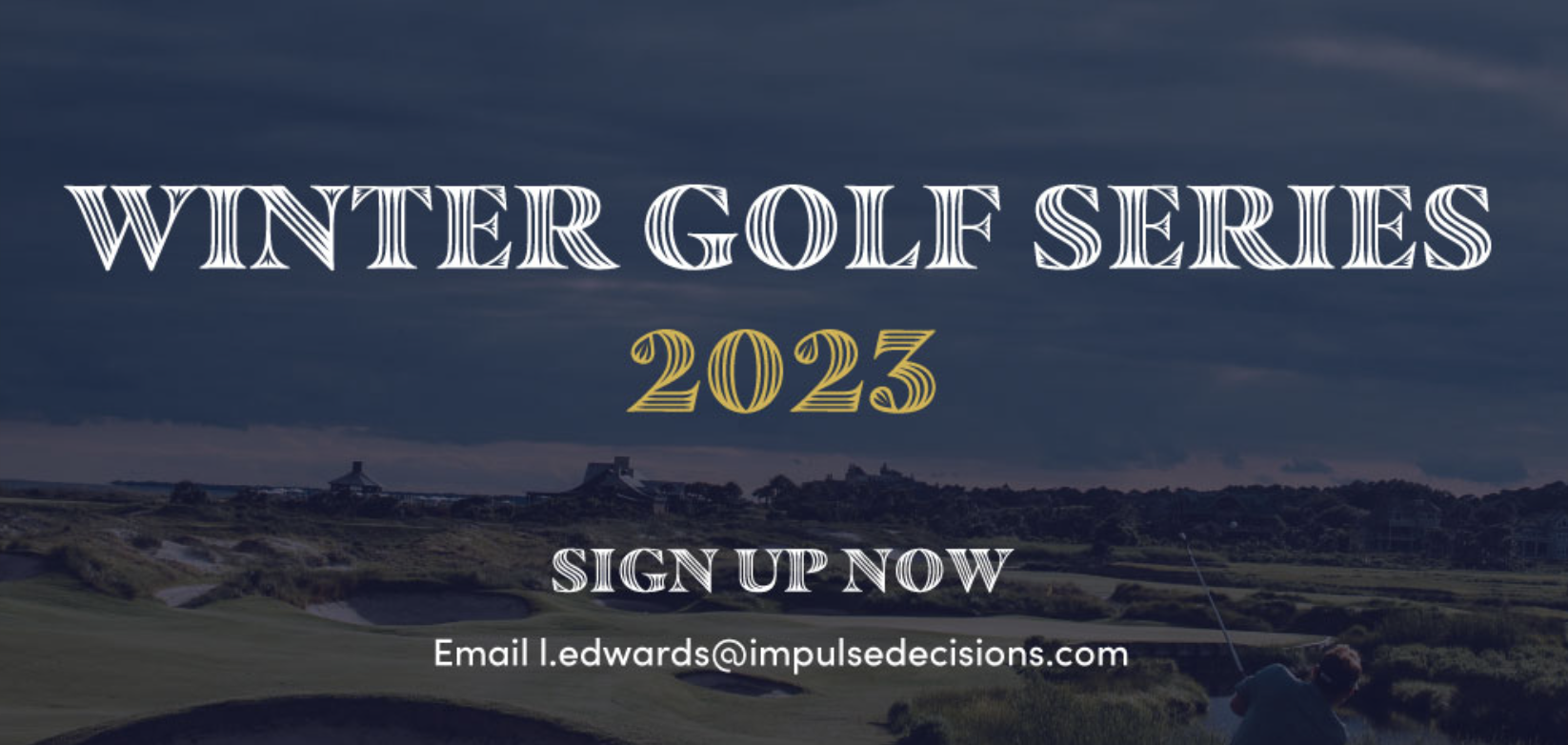 Annual Winter Golf Series 2023
Our annual Winter Golf Series kicks off shortly across three magnificent championship golf courses. 
Southport & Ainsdale, Alwoodley and Sherwood Forest Golf Club are our selections for the 2023 series as they rank amongst the top 60 courses in the world.
This year's Winter Golf Series starts at Southport & Ainsdale Golf Club in Merseyside on Friday 24 Feb. A top 100 Championship course, S&A as it's known, was founded in 1906 and is an excellent test of your golfing with a strong sea breeze and heather and gorse landscape.
Alwoodley Golf Club in North Leeds is next to host the series on Thursday 30 March. Dating back to 1907, it is regarded as one of the finest inland courses in the UK and has historical significance with its moorland design coming from world-renowned architect, Dr Alister MacKenzie.
Sherwood Forest Golf Club in Nottinghamshire sees the final of the series on Thursday 27 April. A long-established course originally designed by Harry Colt and subsequently enhanced by James Braid, the heathland sits alongside the pine, silver birch and oak trees of Clipstone Woods within the legendary Sherwood Forest which makes for a stunning backdrop to round off the series.
As well as a pair in the series, the package to take part includes an arrival gift, breakfast roll and coffee, on-course competitions, team prizes and overall series prizes and costs £575 per pair incl. VAT.
To find out more or book your place go to: https://impulsedecisions.com/winter-golf-series-2023/
Huge thanks to sponsors American Golf and event partners Pantera Property, TFG Capital, Brigantia, Progeny, SliderStock & Slingsby.