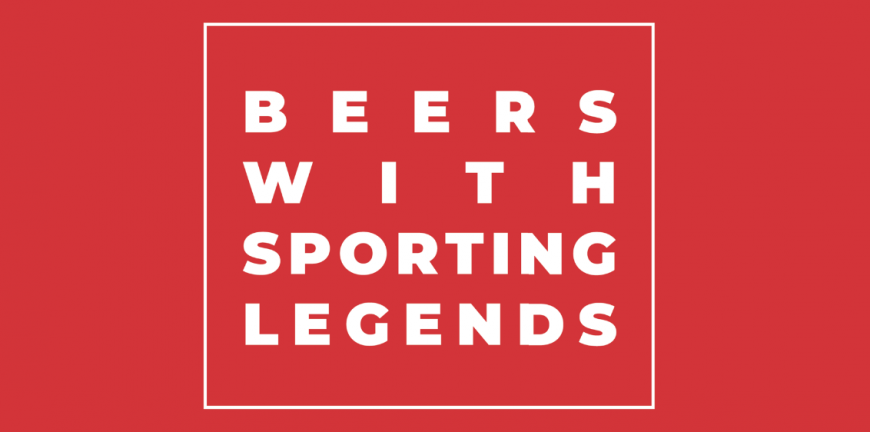 Beers with Sporting Legends 2021
It was brilliant to be back at The Brewery in London for our Beer with Sporting Legends night, and with 220 guests from all over the country. A superb venue we have missed, with open brick work and stunning lighting. Starting with a complimentary beer upon arrival and a stunning lineup of speakers from the worlds of football, rugby and snooker, it is one of our favourite and most popular events.
Having had to cancel 2020's event due to covid, it meant so much to see people who had won tickets for last year's postponed night arriving at the drink's reception. We had 22 tables filled with friends, colleagues, family and sporting fans, all ready to enjoy the end of their week.
Derek Redmond, one of Britain's most famous athletes and a World and European relay champion, kicked the evening off with a brilliant welcoming speech.
Food for the evening consisted of individual BBQ style platters…complementing a few more beers! Games included Heads & Tails, with the winner getting England Vs Tonga tickets, along with a few more beers.
All the guests had the opportunity to submit questions for the sporting legends, and we love this opportunity for everyone there to participate in the night and get an answer to that question you have always wanted to ask.
Former professional footballer and football TV pundit Matt Le Tisser then took to the floor, and had the audience laughing straight away. This was followed by Mike Tindall, the England Rugby legend and 2003 Rugby World Cup Winner.  Each legend spent time speaking with the guests during and after their interviews – some lucky tables even dined with them. Finally, Northern Irish Snooker World Champion, Dennis Taylor, shared his stories and memorable moments from his career
Questions from the guests were excellent, and Derek Redmond led the interviews brilliantly, and the banter was definitely flowing!
Helping to raise money on the night, we held a silent auction throughout the activities and all monies raised went to support two wonderful charities, the Children's Air Ambulance and the Professional Cricketers Trust.
Impulse Decisions MD James Marsden said, "We love hosting this event, combining great beer and food with exclusive entertainment and the opportunity to win memorabilia and support charities at the same time.  The buzz on the night made it all worthwhile, and we look forward to the next one!".
The evening closed with Kevin Connelly, one of the UK's best comedy impressionist, and you guessed it, more beer!
Great feedback from guests on the night – roll on the next Beers with Sporting Legends!
'Thank you for a great evening, the three sporting legends were very good and great speakers!'

'Thank you for a great evening'
Take a look at the video from our 2019 Beers with Sporting Legends: