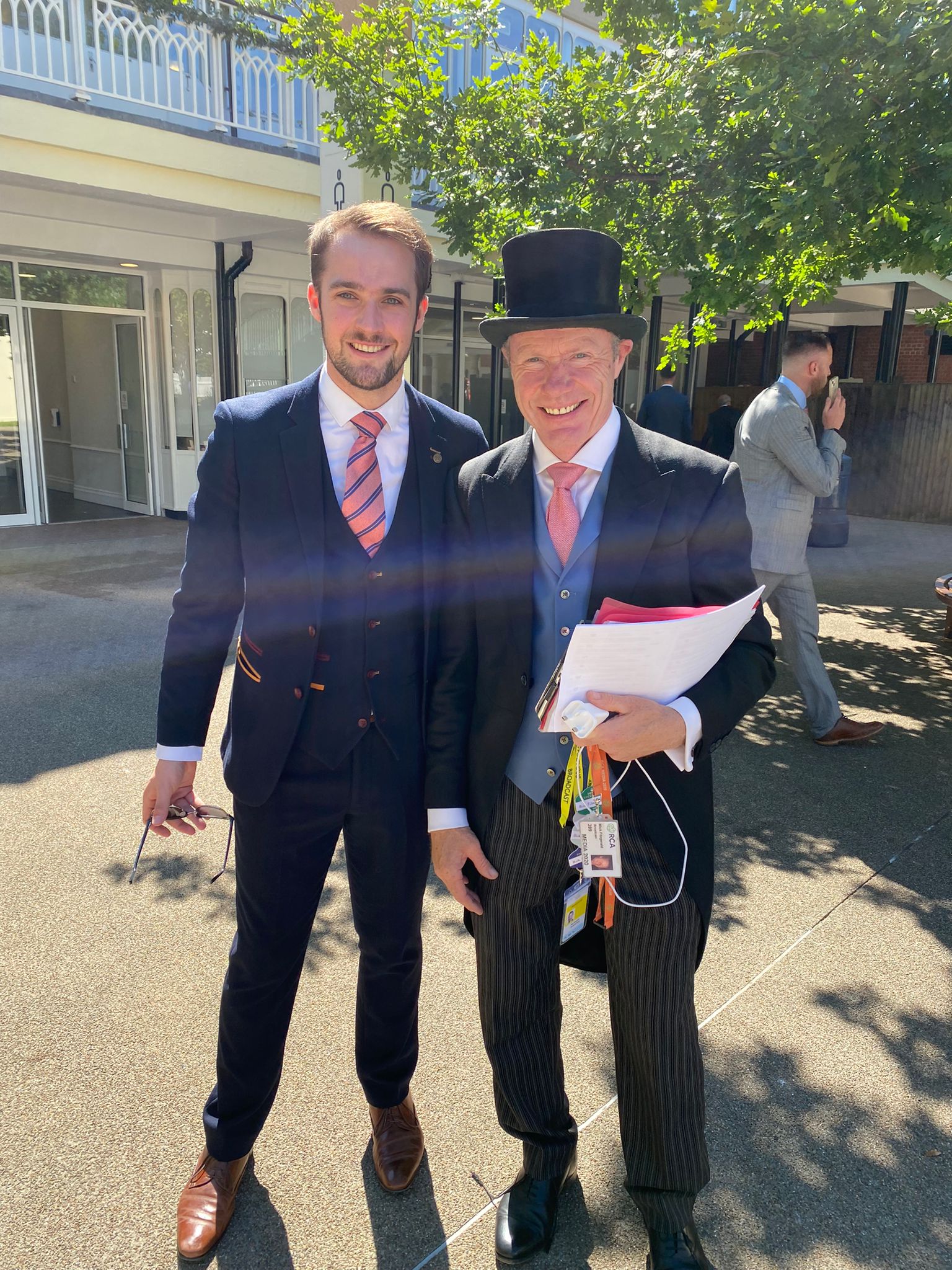 Ben's first Ascot experience
Our new Client Relationships Manager, Ben, tells us his first impressions of the Impulse team and being asked to go on a trip to Ascot.
What was your first day at Impulse Decisions like and what were your first impressions of the team?
Joining the team at Impulse Decisions has been fantastic. I was given the chance to meet everyone before my first day at the Jubilee Garden party and I was nervous as you would expect but within about half an hour I felt comfortable because everyone was so lovely and welcoming. I quickly felt like I had been part of the team for years.
On my first working day, it was lovely to see everyone and already know them and it made everything a lot easier. It was great to see each cog of the machine operating and I noticed how passionate and hard-working the whole office was. I felt right at home in the environment. 
How did you feel to be asked to go to Ascot straight away?
Being asked to go to Ascot was a surprise and a very pleasant one at that. Horse racing has been a massive part of my life since I was able to first ride a horse at three years old and Ascot is hallowed turf for Flat Racing so I was very excited to attend and work there.
What was it like to be at Ascot?
We arrived at the track early and I had a chance to take in the breath-taking course, parade ring and of course the statue of the all-time great – Frankel.
Although the gates were yet to open, the buzz created by the thousands of staff throughout the course made for a brilliant atmosphere.  Once the gates did open that atmosphere was increased tenfold.
The sun was shining and everyone was happy and in good spirits, in our room, the events team were hard at work making sure everything was ready for the guests. It looked fantastic and the guests started to arrive and by noon it was full of chatter, clinking glasses and laughter.
What happened on the day?
The racing on the first day was fantastic. There were tight finishes between some of the world's top horses and a few surprise winners which made people very happy.
We hosted close to 300 guests on the first day and between Hollie, Megan and myself we spoke to every table. All our guests loved the day, the venue which they thought was excellent and the food they said was lovely and the atmosphere made it all the more fun.
My first event, working with Megan and Hollie was like a dream as they were extremely helpful and I could just watch and learn from two people who know their jobs perfectly.
Sum it up in a few words
An experience I won't soon be forgetting! Fantastic Racing, incredible atmosphere and a job well done.
Anything else?
I met one of my racing heroes Mick Fitzgerald and even got myself on TV – by accident but it still counts!
What one of our clients said about the day
"Many thanks for a terrific day yesterday … we all really enjoyed ourselves."
If you're interested in attending one of our race days or any other event, get in touch with the team on 01423 531 682