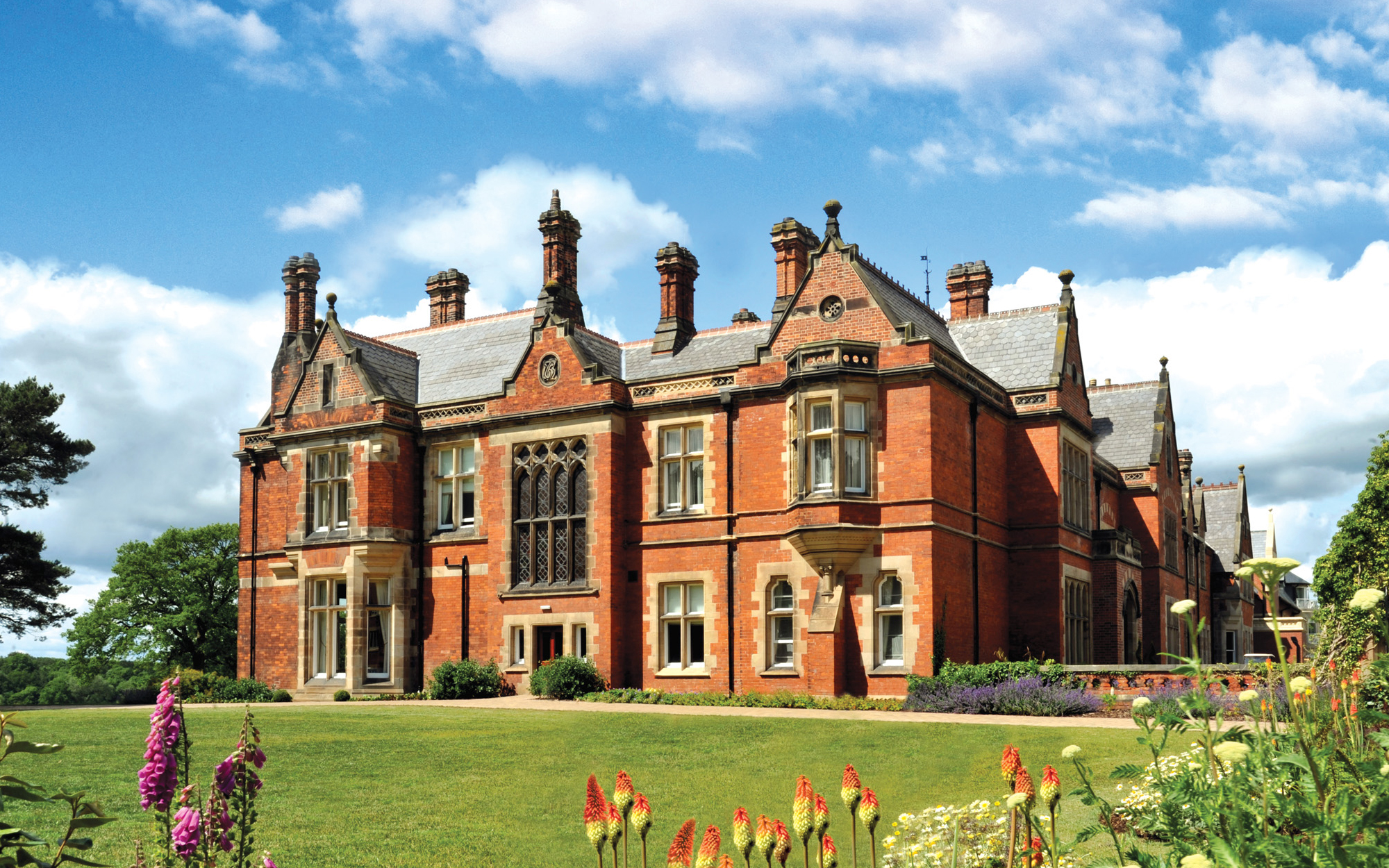 Focus on UK breaks: Rockliffe Hall
Rockliffe Hall is one of our favourite luxury UK breaks as it offers the perfect setting for an idyllic escape. Rockliffe Hall is a five-star hotel near Durham with an award-winning spa, championship golf course and exceptional food and drink.
So, if you're looking for a romantic trip or a mini-break for a special occasion, this resort is the ideal destination.
What we offer
Our most popular package is an indulgent two-night break for two people. This includes two nights in one of the New Hall Superior Rooms, half a bottle of Champagne on arrival, use of the award-winning spa and wellness facilities throughout your stay and full English breakfast each morning PLUS £250 resort credit to spend on the award-winning spa, championship golf and fine dining experiences throughout your stay.
Why we love it
We sent Chloe Goodall, our Finance Assistant for a special visit to Rockliffe Hall so she could experience it first hand and report back.
Attentive welcome
The concierge on arrival was extremely attentive and immediately took my bags up to the room so that I didn't have to worry about them whilst checking in.
The whole process was simple and quick, and the receptionists provided all the necessary information required for my stay, including confirmation of our dinner reservation and the opening times of both the spa and The Orangery for breakfast.
Spacious and stunning décor
When we visited, we stayed in a New Hall Superior Room, and it did not disappoint. The room was highly sophisticated, and we were pleasantly surprised by how spacious it was. Luckily for us, it was a weekend of glorious sunshine so the view of the golf course from our room was lovely to wake up to the following morning.
Excellent facilities
The facilities at Rockliffe Hall are excellent. There is plenty to do on-site during your stay and although we only stayed for one night, we visited the spa, had dinner at the Orangery and lunch the following day at Nu Sana. The golf course was very popular, so I'd suggest anyone who enjoys a round try it out whilst they're there.
Cleaned to a high standard
We can't fault the cleanliness at all. When we stayed, our room and the facilities at the Hall were lovely and clean so it's clear they have high standards.
Beautiful grounds
As soon as you arrive on site, the view of the Hall and the grounds is amazing. While we didn't play golf, we did go for a walk around the course the following morning which was particularly beautiful.
Large spa
Once we'd checked in, we used the spa in the afternoon once and it was magical. There are two large pools, both of which are heated, and several rooms surrounding consisting of a sauna, igloo room, steam room and infrared room. Whilst it was fairly busy, we still got to experience all areas of the spa and would certainly visit again for the day.
We had also booked a treatment each for the day after we'd checked out. The therapists were friendly and spoke to us beforehand so that our treatments could be tailored to our needs which gave it a personal touch.
Exquisite food
The atmosphere in The Orangery was completely different for the dinner and breakfast sitting. At dinner, it was a dark and intimate environment, but the room was extremely light and airy for breakfast, so it almost felt as though we'd visited two different restaurants.
Dinner exceeded all expectations regarding taste and presentation. We opted for the three-course a la carte meal, however, I'd be tempted to try the tasting menu if I were to visit again. I'd advise anyone staying at Rockliffe Hall to book dinner in The Orangery and sample a few of the cocktails too.
Both cold and hot options were available at breakfast with plenty available to choose from. Again, wonderful service and lovely food.
So, if you fancy a treat like the one Chloe experienced, get in touch by email: bookings@impulsedecisions.com or call us on 01423 531 682
(Please note the break cannot be taken on Bank Holidays or during School Holidays. The break is available Sunday to Thursday subject to availability. Valid for 12 months.)