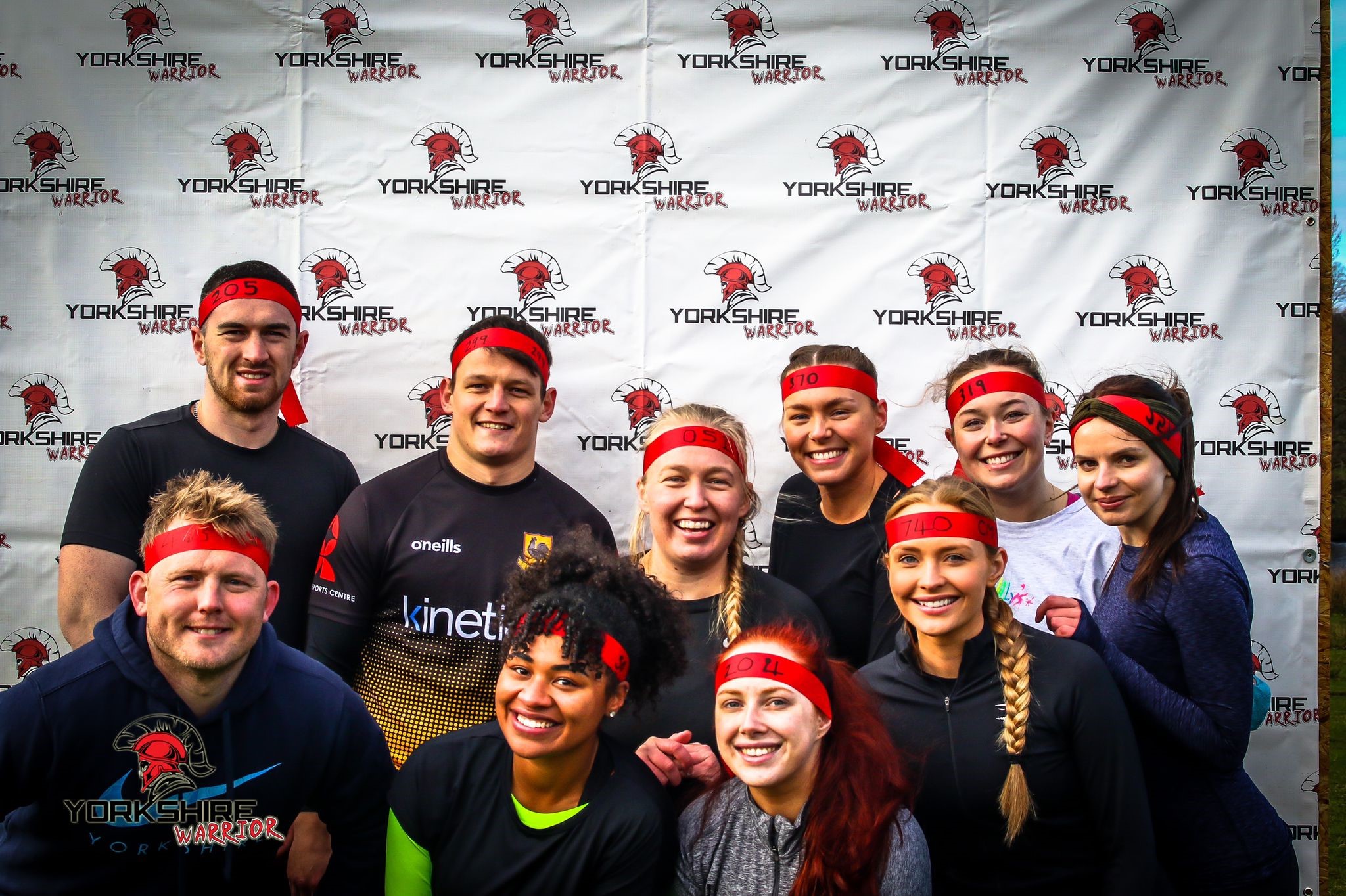 Impulse team take on the Yorkshire Warrior race at Ripley Castle
Throughout the pandemic, as a company we have always set out to look after the whole team's mental and physical health.  Even during lockdowns, we arranged socially distant outdoor exercise on a weekly basis, and this theme has continued.
Now having a monthly social event too, we all decided to include physical challenges for 2022, alongside purely social ones ranging from fine dining to cocktail making. So, the Yorkshire Warrior event at Ripley Castle was added to the list!
Everyone started training and we even did a 10km practice hike as a warm-up. Working in a busy events industry it's important to maintain a healthy lifestyle, as well as working towards our own personal and professional development, it allows us to grow stronger as individuals and a team.
We are lucky to work for Impulse where there is such a great investment in our wellbeing, and the opportunity for such an extensive range of social and fitness activities
All the team signed up, but unfortunately due to some getting covid we were a few down on the day – but they were with us in spirit from having taken part in all the training.
Ripley Castle and its grounds was a stunning venue for the race to take place, so we all arrived ready for the 10km and 20km obstacle race located by the lake.  The event itself involving a race across the tough Yorkshire countryside with hills; bogs; rivers crossings; lake crossings; slides, barbed wire; electric fence; crawling; climbing; log carrying; tyre carrying and much, much more!
Strength, stamina, determination, and trusty comrades were all required to take on the 10km challenge that we had committed to, to become a 2022 warrior and we were timed using race chip technology.
It was challenging in so many ways! Everyone did so well, and I am super proud.  The team spirit was brilliant and each individual either broke their own fears, records, personal bests or just dived straight in! For me personally, lake crossing was the worst nightmare, having nearly drowned twice as a child. It's always in a back of my mind and any deep water gives me anxiety but having such a supportive team it helps to overcome any fears!
Some other team members haven't done a lot of running previously, so this was a big step out of their comfort zones too, which allowed them to break their own personal bests.
Overall, it was a brilliant day, everyone enjoyed themselves, plus the great achievements. I did suggest going for 20km next year… but watch this space…
Maria B, 21 April 2022