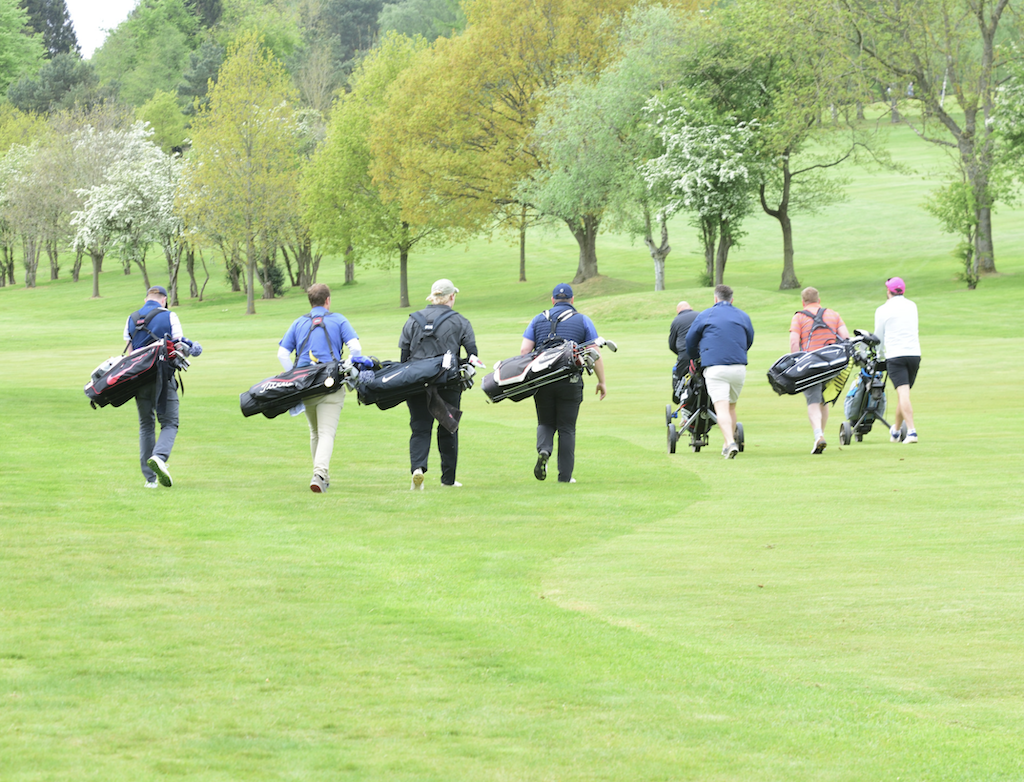 A Successful Day of Golf and Fundraising for Harrogate Pythons Rugby Club
Impulse Decisions Ltd recently had the honour of organising the second annual golf day for the Harrogate Pythons Rugby Club at the picturesque Oakdale Golf Club on Thursday, 11th May. The event was a resounding success, with 21 teams participating in various fundraising activities throughout the day. From Beat the Pro to Silent and Live Auctions, the attendees enjoyed a fantastic day of golf while supporting a worthy cause.
The golf day was packed with exciting activities for both avid golfers and those looking to contribute to the fundraising efforts. Tom Curtis, a professional golfer, kindly hosted the thrilling "Beat the Pro" challenge. Participants had the opportunity to test their skills against a seasoned pro, adding an element of friendly competition to the event. In addition, Impulse Decisions Ltd organised both a Silent Auction and a Live Auction. Guests had the chance to bid on a wide range of enticing items, from luxury experiences to unique memorabilia. The auctions were conducted by our team, ensuring a seamless and exciting experience for all involved. An exceptional highlight of the day was the chance for golfers to win a trip to the prestigious Masters tournament in 2024. A hole in one on the 9th hole would have secured one lucky player this incredible opportunity. Although no one achieved this feat, the anticipation and excitement added an extra layer of exhilaration to the event.
The day culminated in a delightful presentation dinner hosted by none other than comedian Pete Emmett. Laughter filled the room as Pete entertained guests with his humorous anecdotes and witty remarks. The event provided an opportunity for participants to relax, reflect on the day's achievements, and celebrate the success of the fundraising efforts.
Thanks to the generosity of the attendees and the dedicated efforts of Peter Jesper, the club's commercial manager, the day raised significant funds for the Harrogate Pythons Rugby Club. These funds will undoubtedly contribute to the club's ongoing success and support their recent promotion to Yorkshire One.
As the event came to a close, everyone involved, including Impulse Decisions Ltd, expressed their excitement for continuing to support the Harrogate Pythons Rugby Club in the upcoming season. The club's accomplishments this year, combined with the overwhelming response to the golf day, serve as a testament to the strong community spirit and dedication of everyone involved.