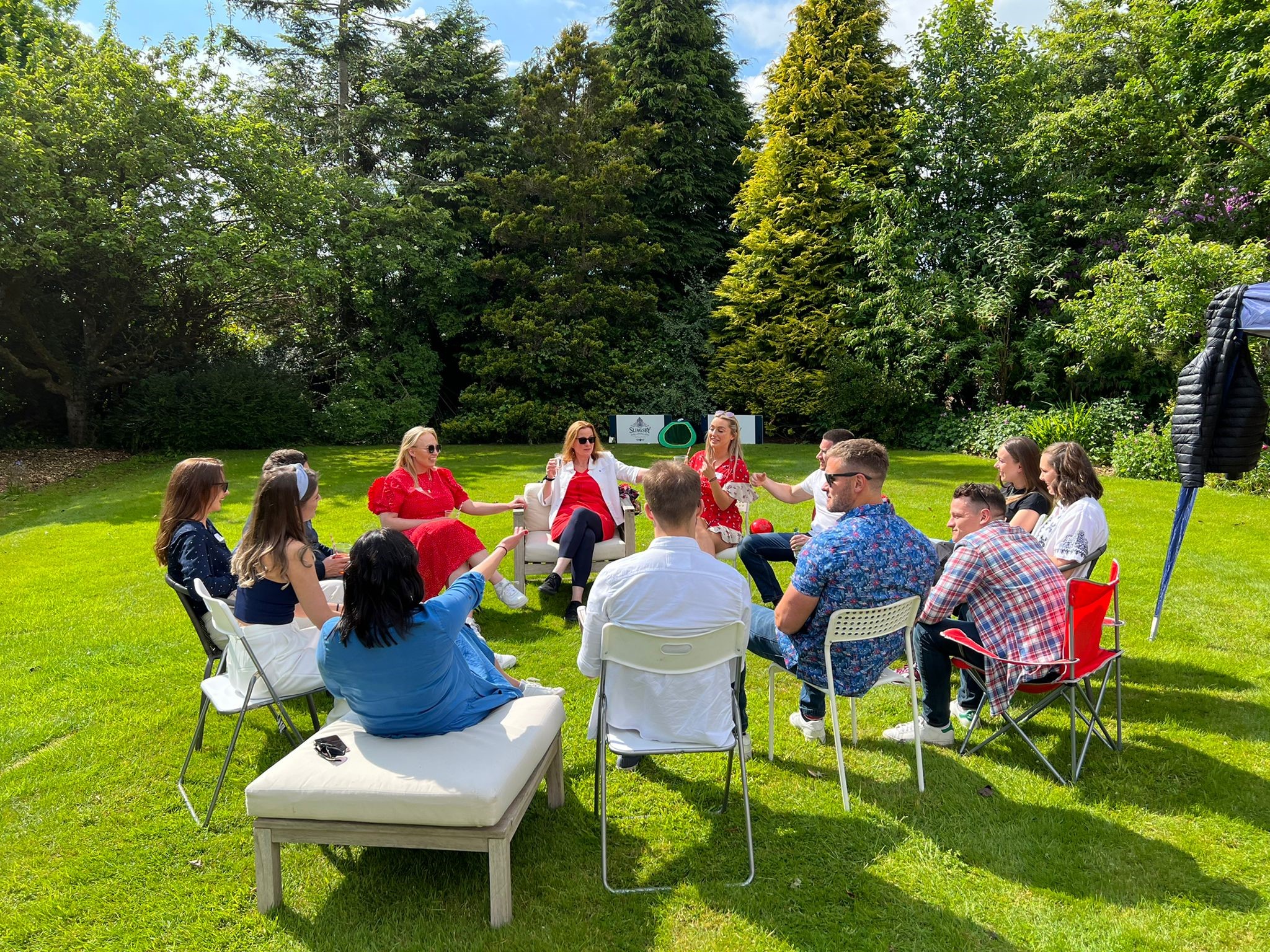 Our Jubilee Garden Party
Like many across the UK, we recently celebrated the Queen's Jubilee with our own garden party. 
Organised by our Socials Club, which includes Heidi, Chloe and Maria, the event was for all staff, and we were delighted our new starter, Ben could also join us.
Most members of the team got involved in helping out with the event in some way. Heidi and Chloe were in charge of organising the games and the schedule of the evening.
Aimee did face painting. James kindly supplied all the drinks and food, and we also made Jelly shots – some with gin or vodka in them – and these were a great hit.
Rachel, our Finance Assistant made three different desserts: Platinum Jubilee Trifle, Chocolate and Pear Pudding with a chocolate ganache sauce, and a Biscoff Cheesecake plus some gluten-free options. The desserts were so delicious that they still get mentioned in the office weeks after the event!
Great British weather
We had very changeable weather – it couldn't be any more of a typical British weather day as we had showers, rain, wind, and beautiful sunshine all in one day! Despite the weather, everyone was in great spirits and stayed positive.
Union Jack dress code
The dress code for the garden party was Union Jack colours, and everyone made a great effort (as you can see from the pictures). We also decorated the garden with Union Jack flags, bunting with a stunning bouquet of white English roses on each table.
BBQ
James set up a BBQ for everyone, and the food was incredible. There was a great selection which included everything from small plates and nibbles to burgers and various salads – not to mention traditional British favourites: scones with jam and clotted cream, pork pies, Scotch Eggs and of course Pimm's! The food was so good that we didn't even get a chance to take photos of it!
Jubilee games
We had a sack race, an egg and spoon race followed by a Jubilee quiz and beer pong. And we finished off the day by sitting around the fire pit, toasting marshmallows with some of us enjoying a whisky from James's fine selection. A truly wonderful day.