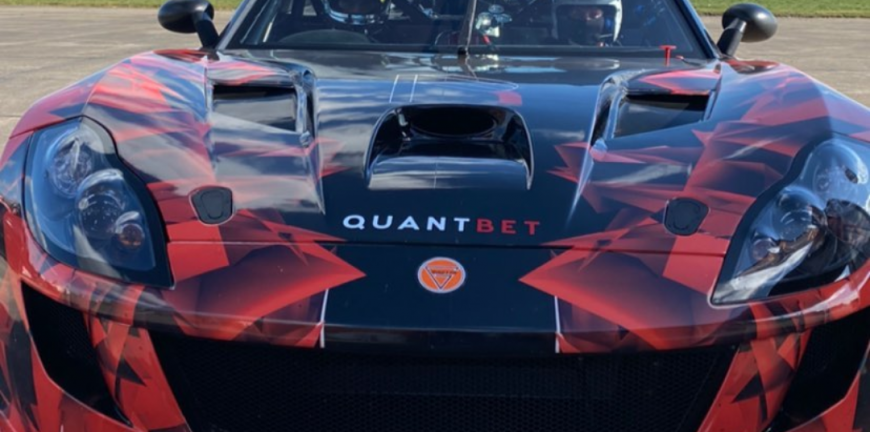 Making corporate events possible in a pandemic
At Impulse Decisions we regularly receive challenges from companies, and even more so now with Covid restrictions still being in place.  As an innovative company themselves, QuantBet set us exactly that challenge, and we agreed to take it on.
The challenge…
Is it possible to create a corporate event involving all the staff in a company, whilst still conforming to some Covid restrictions and social distancing? If not all companies are all returning to work in an office, how can you create an event to help maintain a sense of everyone still working as part of a team and celebrate achievements that isn't virtual?
The solution…
Innovate and adapt to the times we are living in. Look at what 'can' and is being done outside and recreate it for a specific group of people.
How we did it…
The location: Using an airport hangar at Church Fenton, we created a similar set up to the open-air cinemas that have been taking place throughout the last year. With support from ADI Tv and AV Matrix, we had set up huge screens and surround sound so everyone could both hear and see the company's presentation.
Staff were able to drive in and stay within their own safe environment, whilst all seeing the same company presentation directly in front of them and feeling part of a team. Everyone had also taken a covid test before arriving, so safety remaining our absolute priority.
Matching the company culture at QuantBet our aim was to make the event as informal and relaxed as possible.
The catering: Food was provided by individual stall holders, enabling people to approach socially distanced. Great diversity with an amazing selection provided by the following:
Breakfast by Church Fenton Catering. Pizza's from Cozy P's Wood-Fired Pizza and BBQ's and from Salad Culinary Temptations. Mexican Food adding some spice from El Kantina. Traditional fish & chips by Alister Stocks and pancakes from I love Crepes. A complete range of choice for everyone there.
Entertainment: Focusing again on everyone's safety and distancing, we arranged spaced out activities where people could stay well apart with everything wiped down before being used again.
Archery and golf simulation from Tom Curtis Golf.  The opportunity to drive or have a ride in a Ginetta car (wearing masks the same as people do in taxi's).
All enabling employees to mix outside, socialise and start to get back to normal.
Bringing fun back into the workplace whilst conforming and continually adapting to the new environment we all find ourselves in.
Moving forwards…
Whilst we hope the pandemic will end soon, none of us know how long it will actually continue for. At Impulse Decisions we want to ensure the fun element of working for a company and sharing celebrations or team days out is still possible.
Many companies are not planning on all employees returning to the office, so creating opportunities to all get together safely has to be a priority moving forwards to keep the team spirit alive.
Prioritising mental health, and ensuring people still feel like they are part of a company and team need to be at the forefront of every companies' goals.
Want to know how we can make all of this work for your company too? 
Give us a call on 01423 531 682.