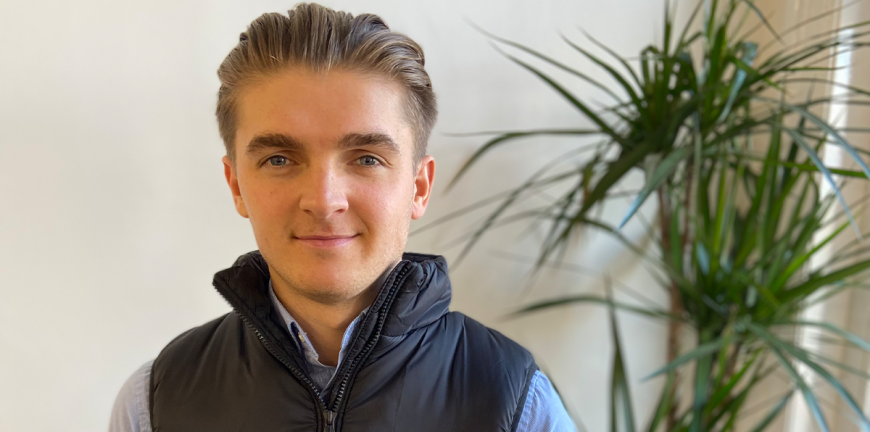 Meet the Impulse team – George
Name: George Hampson
Role: Fundraising Partnerships Executive
What does your role involve at Impulse Decisions?
As the Fundraising Partnerships Executive, my role is developing partnerships with charities and sports clubs to deliver our silent auction service at their events. Coupled with this, I also attend quite a few events to help strengthen those relationships. Alongside this, I am also heavily involved in the development of our online platform, SliderStock. Contacting and working with Directors of Fundraising at charities enabling them to utilise the platform for their fundraising.
What did you do before you joined the team?
I joined Impulse decisions straight from school as a Sales & Marketing Assistant, once I had completed my A-Levels. I was debating on whether to go to University or not but decided to start my working life at Impulse and haven't looked back since.
What is your favourite part of the job?
Speaking with different people every day. As tough as outbound calls can be you are still getting to speak to different people every single day. Building these relationships then makes it event better when you get to call them after an event and tell them we have raised thousands of pounds for their charity.
If you weren't doing this role, what else would you like to do?
I would probably be in another sales/business development role. I enjoy getting out and about, speaking with new people and the buzz of sales and getting contracts signed. I don't think there are many other office-based jobs that give that sense of satisfaction.
Which events are you looking forward to the most in the next 6 months?
If I am required again, the Monaco Grand Prix trip. I have been lucky enough to go twice in 2018 & 2019. It is a fantastic trip and a pleasure to look after our clients. The whole trip is spectacular, from the hotel that guest stay in, to the luxury boat cruise and of course Grand Prix Sunday. The quality of the trip and level of organisation often results in hundreds of happy clients.
Who would you most like to involve in an event?
I'd love to be at an event where Peter Kay was the comedian. I don't think he does much after speaking but if he did, I'd love to go. I remember watching his 'Top of the Tower show' when I was younger and he is hilarious.
Who would you most like to have a drink with and why?
Jonny Wilkinson. He is a true legend, and I would love to listen to him speak about all things rugby, especially the 2003 World Cup.