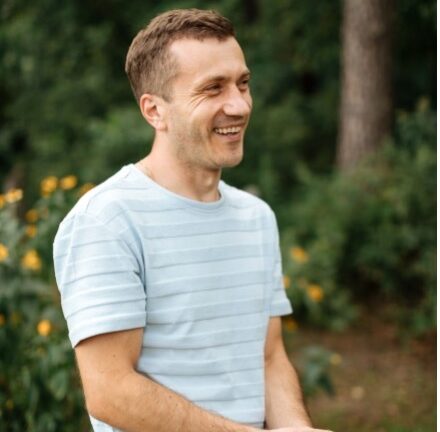 Meet the Impulse team – Igor
Name: Igor Popovych
Role: Finance Assistant
What does your role involve at Impulse Decisions?
Invoice and receipt processing, payment planning, reconciliations with suppliers.
What did you do before you joined the team?
I used to have a polyethylene packaging business in Ukraine. I came to the UK at the end of July 2022 under the Government scheme 'Homes for Ukraine'.
What is your favourite part of the job?
Working with precise numbers and documents, knowing the impact: if job's done right, the books are transparent and correct.
If you weren't doing this role, what else would you like to do?
Considering my previous broad experience in sales, I would like to be involved in sales processes (direct sales or managing sales teams).
Which events are you looking forward to the most in the next six months?
I don't have any favourites in the scope of upcoming events. I believe it's important they continue to take place and their number increases, so the invoices and receipts continue to be received. If I had to pick one, I would probably choose Wimbledon, but it is great to be involved with them all.
Who would you most like to involve in an event?
I'd be interested in meeting/involving an event with the former UK Prime Minister Tony Blair.
Who would you most like to have a drink with and why?
I have really enjoyed being part of the team at Impulse Decisions and would like to have a drink with the entire team to celebrate the over achieved plan in the end of a successful 2023.