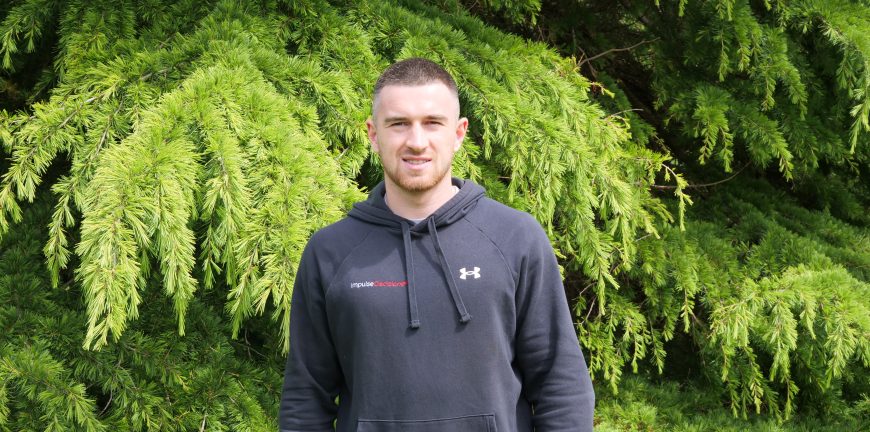 Meet the Impulse team – Joe
Name: Joe Aikman
Role: Fundraising Partnerships Executive
What does your role involve at Impulse Decisions?
My job involves reaching out to event managers and commercial directors so we can put on our silent auction service to help fundraise at events for a chosen cause or charity.

What did you do before you joined the team?
I worked in sales for a large landscape supplier in Boroughbridge. This involved developing existing accounts by acting as an account manager dealing with their enquiries and inputting orders as well as finding new business.
What is your favourite part of the job?
I love visiting new cities and venues across the country. So far, I have travelled to St Andrews, Turf Moor (Burnley FC Stadium) and The Sheraton Hotel (Edinburgh) and have many more plans to see new places. I also think it's amazing how we can look at any sporting event and consider hosting trips there. The opportunities are endless.
If you weren't doing this role, what else would you like to do?
I would love to travel around the world. I try to get away when I can on weekend breaks but would love to live in different cities for a short while too in both England and abroad.
Which events are you looking forward to the most in the next six months?
Events like Monaco Grand Prix and Abu Dhabi Grand Prix are massive for us. We host various golf trips across the world too which look incredible.
Who would you most like to involve in an event?
We do our auctions at some Sportsman Dinners and I love to listen to the stories they tell. You rarely have such an opportunity to hear the more personal side of what you see on TV. I would love to hear stories from people like Mike Tyson about his gruelling training routines and Floyd Mayweather about his lifestyle!
Who would you most like to have a drink with and why?
I would have to say football managers like Pep Guardiola and Jose Mourinho. I am fascinated by how their minds work and I am a big Man City fan so would take any opportunity to meet Pep!