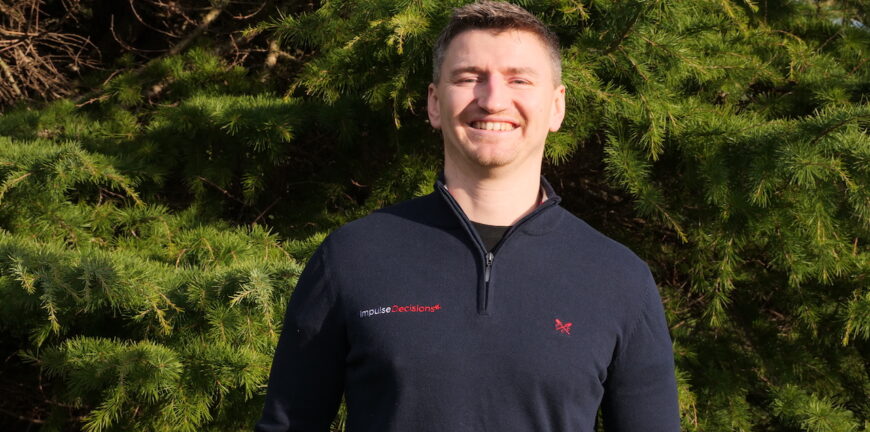 Meet the Impulse team – Luke
Name: Luke Edwards
Role: Client Partnership Manager
What does your role involve at Impulse Decisions?
The main part of my role as Client Partnership Manager is to build strong relationships with new and existing clients to ensure their needs are met whether it's organising once-in-a-lifetime trips or arranging world-class experiences for them to entertain their clients and friends.
What did you do before you joined the team?
I worked as an Account Manager for an insurance company in Harrogate called Jigsaw Insurance. Like in my current role, I built and maintain strong relationships with each of our partners, trying to identify new opportunities to help grow the company.
What is your favourite part of the job?
My favourite part of the role is that I get to speak to people about sport all day. In every other job I've worked, I've been told off for doing that. But now it's my job. Winning!
If you weren't doing this role, what else would you like to do?
As a child, I always really wanted to be a pilot until I discovered rugby and golf. I loved the thought of being a professional player but wasn't committed or good enough at either so I had to settle for being very average at both. So, then it would most likely be something in sales.
Which events are you looking forward to the most in the next six months?
There are so many good events coming up in 2023 it's hard to decide. The two big ones I'll enjoy the most are the Six Nations and the Masters – two sports I love. And, the F1 – can't wait for the season to start again.
Who would you most like to involve in an event?
Tiger Woods at one of our golf days. He would put Impulse Decisions on the map. Imagine a 'Beat the Pro' event with Tiger Woods!  Sticking my 7 iron to 6ft while he sticks his to 20ft, I'd take my money and walk off and never let anyone forget about it. That would be a good day!
Who would you most like to have a drink with and why?
David Attenborough. I've grown up watching his documentaries, so ever since being a child I've had an interest in him. Everything he's done and doing for the planet is amazing. I have a lot of time for that. I also think he would be very interesting to speak to and must have thousands of stories to tell. Plus who doesn't want to see Big Davey Atts after 10 pints with a traffic cone on his head?!