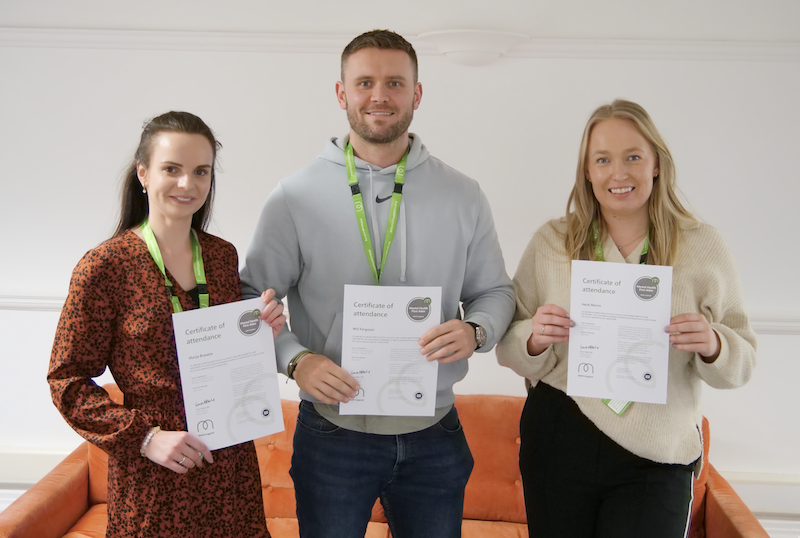 Supporting our team's mental health
With World Mental Health Day in January, and also https://timetotalkday.co.uk/ earlier this year, we took a proactive approach at Impulse Decisions, and decided to actively look at how we are supporting our own staff.
The World Health Organization defines health as: "Health is a state of complete physical, mental and social well-being and not merely the absence of disease or infirmity."
There has been stigma relating to mental health challenges over the years, but these barriers are being broken down, and the importance of a healthy mind and body is appreciated a great deal more.
Why make this a priority?
Over the last few years, we have supported all our team members through constructive time out sessions every week. Whether these have been for personal development or exercising collectively as a team, supporting everyone's mental and physical health has always been a priority.
However as our team is growing significantly now, we felt the need to take even more action. We wanted to educate members of the team to be able to recognise poor mental health in the workplace, actively support people and remove any stigma that may be associated with poor mental health.
With hybrid working, and people now being based in both the office and working from home, it is even more important to look out for staff and ensure they know who to turn to at work if they are struggling.
"We all have mental health and, just like our physical health, it needs looking after. One in four of us will experience poor mental health in any given year. But learning more about our mental health and ways to get support can empower people to thrive." – Simon Blake OBE, Mental Health First Aid England.

How did we achieve this?
At the end of January, some of our management team attended and completed a two day Mental Health First Aid (MHFA) England course. The course was delivered in person at our offices in Windsor House by Mental Health trainer Pippa Seed.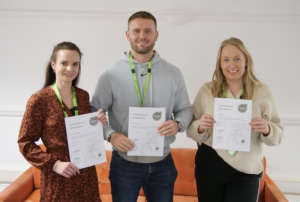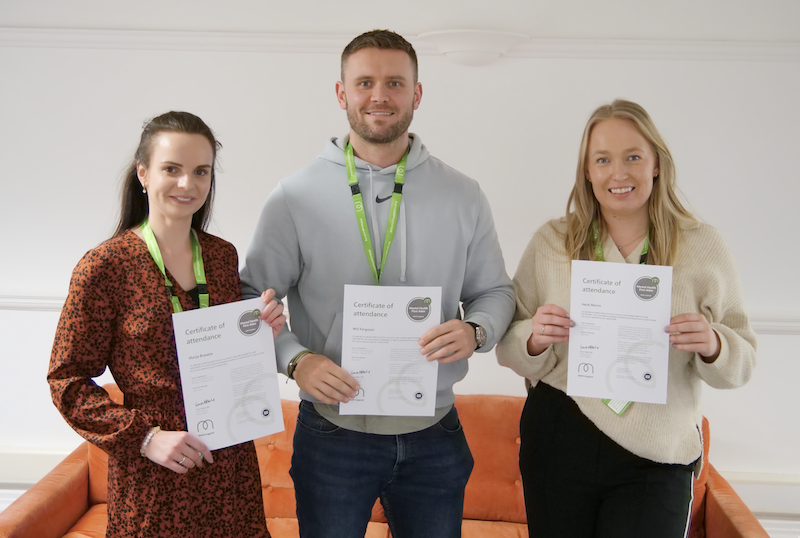 Maria Brasaite (Office Manager), Will Ferguson (Director of Fundraising) & Heidi Merrin (Marketing Director)
What is Mental Health First Aid (MHFA)?
Mental Health First Aid is the non-professional support offered to a person developing poor mental health, experiencing a worsening of an existing mental health condition or in a mental health crisis. This can include in a work, home, or community setting.
The aims of an MHFAider are to:
1. Preserve life where a person may be at risk of harm to themselves or others
2. Provide help to prevent poor mental health from becoming more serious
3. Promote recovery from poor mental health
4. Provide comfort to a person with poor mental health.
The wider aims of MHFAider's are to:
1. Raise awareness of mental health in the community
2. Reduce stigma and discrimination
The outcome of the course?
As a result of attending above, all three of us are now Mental Health First Aider's. We all really enjoyed the day, and it helped us all realise both the symptoms and importance of recognising when a team member may be struggling.
Mental health has always been a priority at Impulse, but we hope this shows all the team just how important we take it, and who to approach if they do need support.