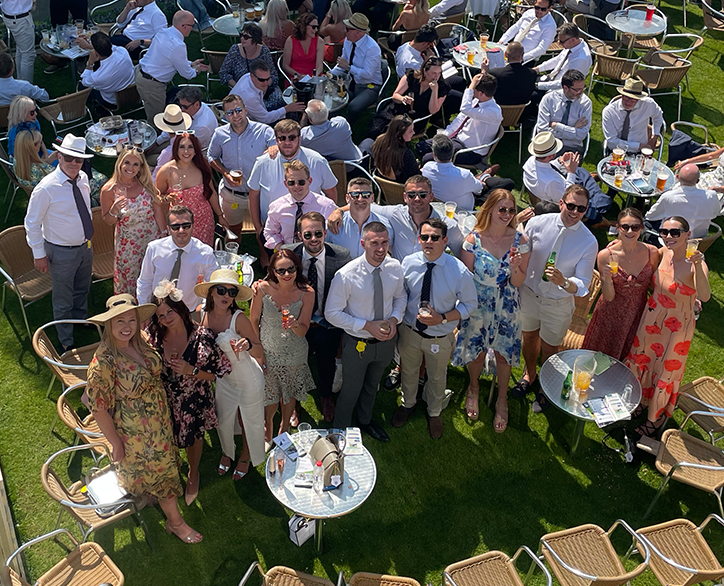 A team day out to York Races
Thanks to the generosity and organisation of James and the Social Committee, last week we took a little time out together as a team and went to York Races for the day.
In the run-up to the event, we were all very excited discussing outfits and betting strategies. Some members of the team hadn't been to the races before so for them it felt like a real treat.
Great spirits
On arriving at York by train, everyone was in great spirits and looking dapper. We made our way to the racecourse by shuttle bus which made for smooth entry to the course and secured a great spot in the sunshine at one of the Champagne bars where we set up camp for the day.
Betting and Racing
Ben acted as our team tipster for the day as he has excellent racing knowledge and it meant we had a few winners on our hands. Celestial Flight, Radio Goo Goo and Another Investment for the win!
Team Bonding
Overall, the day was a great success, with lots of fun, celebrations, laughter and winnings. Our two new starters Mollie and Mollie joined us too so it was the perfect chance for them to get to know the team in a relaxed environment.
Mollie N said:
"The York Races was my first social with the Impulse Decision team and what a day! I had so much fun chatting and getting to know everyone outside of the office- such a great day to unwind, enjoy the sun and get a bit tipsy! However, I have discovered betting on horses is definitely not my strong suit!!"
Overall, the day was an absolute pleasure, with some racegoers dancing the night away until the early hours.
If you want a day out like this for your family, friends or colleagues, get in touch by emailing: sales@impulsedecisions.com or call: 01423 531 682