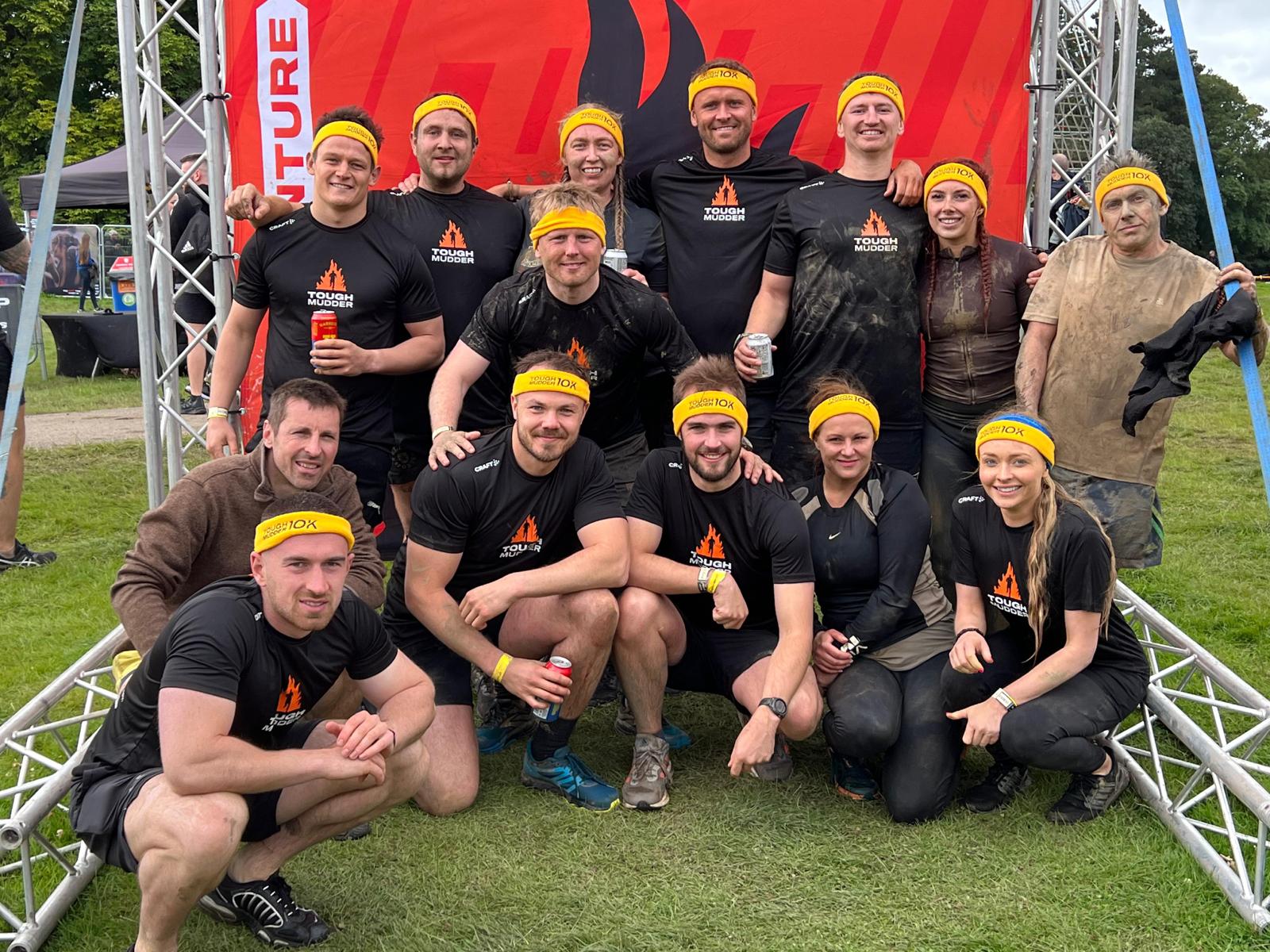 Tough Mudder 2023
Tough Mudder 2023
 As part of our team monthly activities and development, we decided to take on the Tough Mudder challenge again last month. Held annually at Broughton Hall near Skipton, the event attracts hundreds of people.  Armed with both determination and camaraderie a group of us took on the gruelling obstacle, that pushed us all to our limits.
Why get involved with such an event?
We have always enjoyed taking part in this type of activity and feel it has a number of benefits…
Team Building and Bonding:

Tough Mudder provided the perfect opportunity for our team to strengthen bonds and build camaraderie.
Encouraging each other through the obstacles showcased our team's support and positivity. We all had different abilities, but we supported each other to ensure we all finished the course.
Overcoming Mental Barriers:
The course demanded not only physical strength but mental strength as well.
We learned to conquer self-doubt and push through mental barriers.
Witnessing teammates overcome fears inspired us all to face challenges head-on, both in the event and in our professional lives.
Embracing the Mud:
Mud, mud, and more mud! We embraced the filth and found joy in the messy journey. I think the photos say it all!
We all allowed ourselves to fully immerse in the experience and made some unforgettable memories.
Conquering Obstacles:
From towering walls to muddy trenches, we encountered obstacles that tested our strength and agility.
Each obstacle presented its unique challenges, but our teamwork and encouragement ensured that nobody was left behind.
Celebrating Success:
Crossing the finish line together was an exhilarating moment of triumph and celebration.
We celebrated not just the completion of the event but also the collective effort that got us there.
The experience left us with a lasting sense of accomplishment and an appreciation for teamwork.
We had split into two groups, and the first team cheered the second over the line and the feeling was amazing.

"If you have a success mindset, the nothing can stop you from accomplishing it. Tough Mudder was just a warmup for me and proofed the theory that the biggest asset in the world is our mindset." Bogumila Baba
"An amazing team-building challenge. One that I would love to do again with the company and would 100% recommend to anyone who is thinking about it." Joe Aikman
Overall, the Tough Mudder event in Skipton was a remarkable journey that brought our team closer and left us with valuable life lessons. As we return to our daily tasks, a little achy and covered in bruises, we know together we can conquer anything that comes our way.
Would we do it again?  2024 is already lined up – why not join us!
https://toughmudder.co.uk/events/yorkshire-2024/